STAR WARS DAILY COMIC STRIP by RUSS MANNING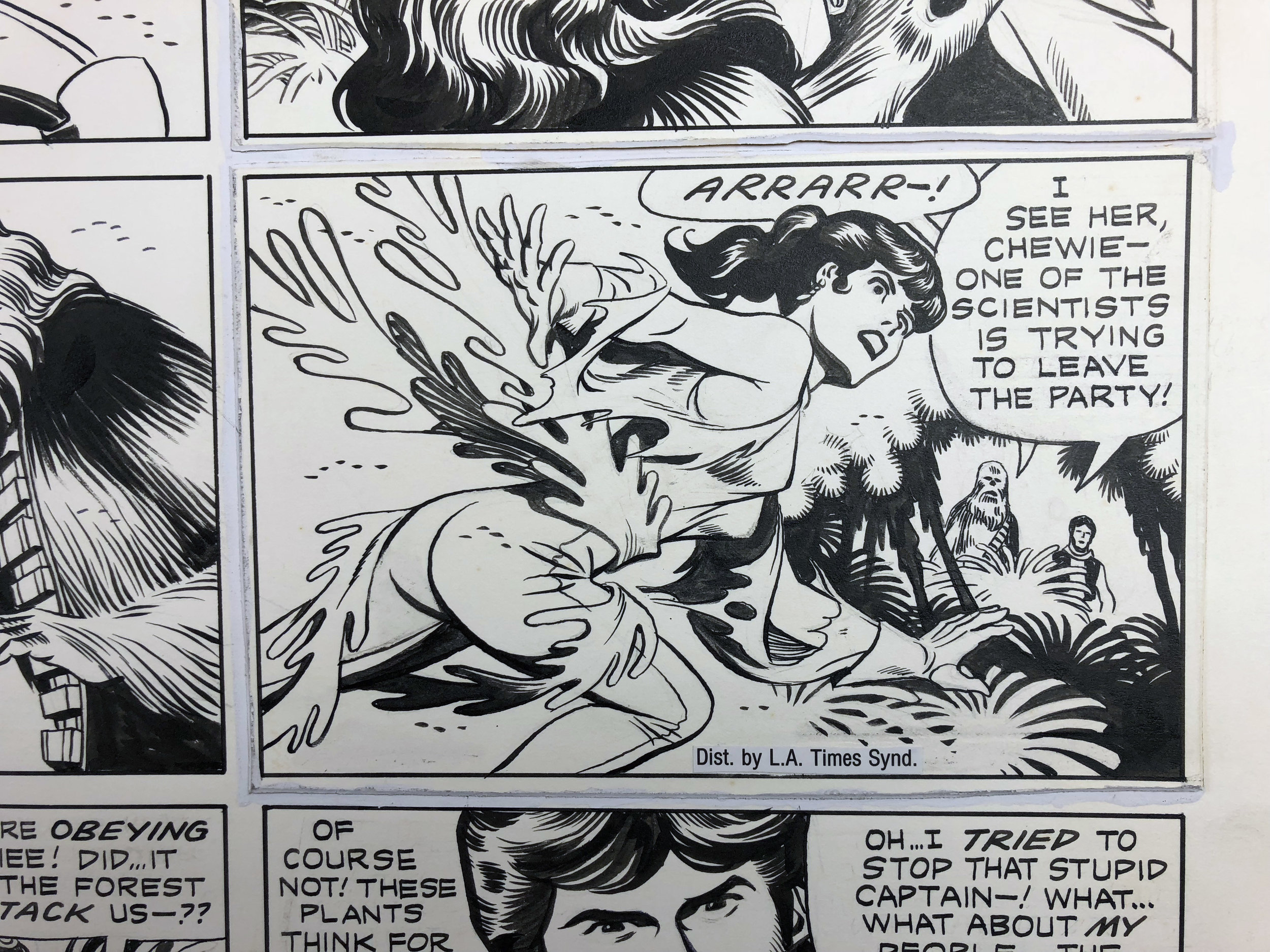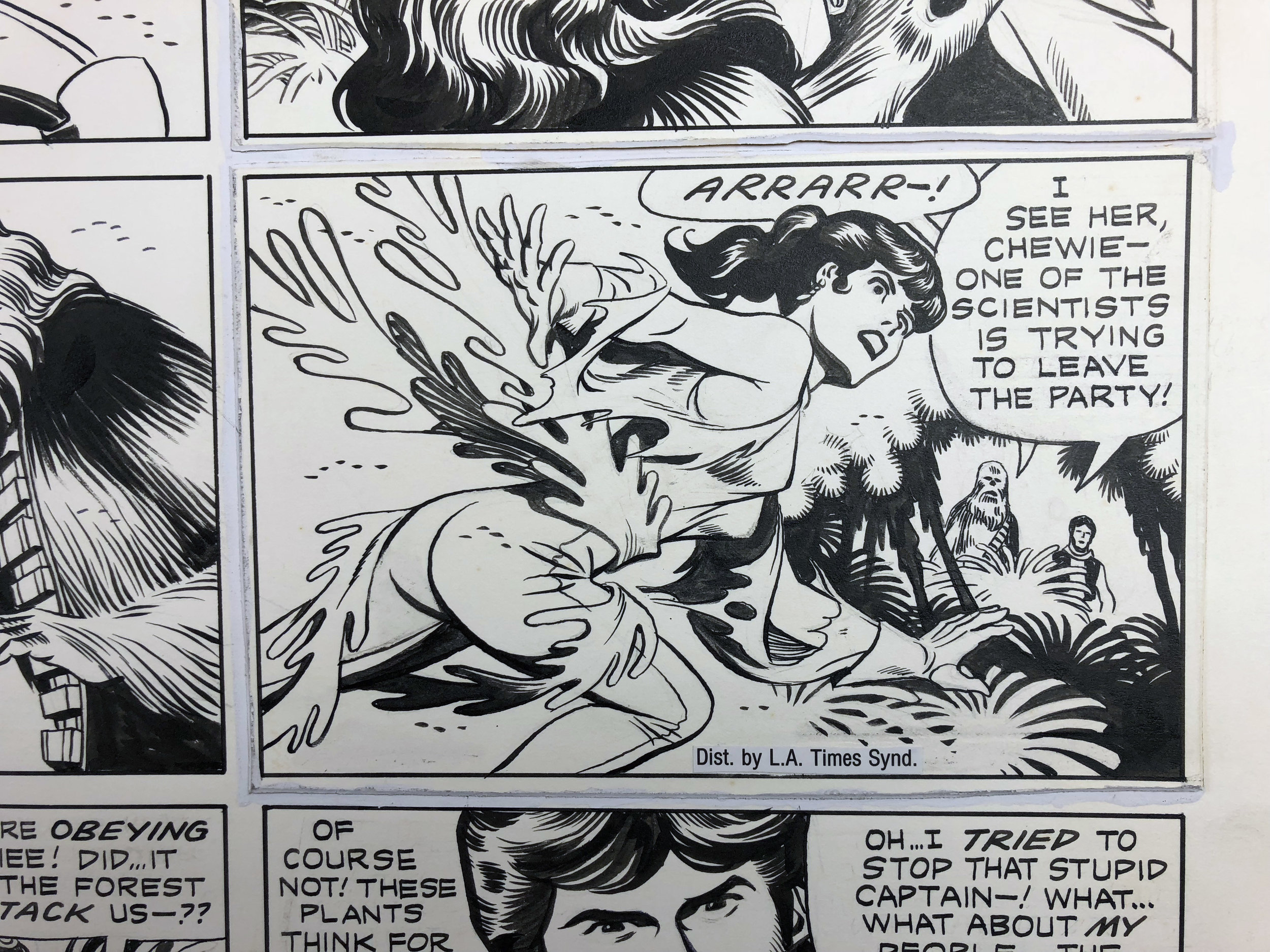 sale
STAR WARS DAILY COMIC STRIP by RUSS MANNING
Title: Star Wars Daily Comic Strip
Artist: Russ Manning (signed lower right)
Medium: Ink on paper.
24'"x17". Un-Framed. Spet 2, 1979

Russ Manning Star Wars Sunday Comic Strip Original Art (c. 1979-1980). The late Russ Manning did some of finest work for the Star Wars strip. Since he only worked on the strip from 1979-80 due to his untimely passing, examples are quite scarce and in great demand. This 24" x 17" early Sunday strip with appearances by Han Solo, Chewbacca, stormtroopers is in great condition. Thick paper stock. Two of the panels are glued down to the original paper as seen in the last two pictures. It does not effect the appearance.