Star Wars Episode II / Attack of the Clones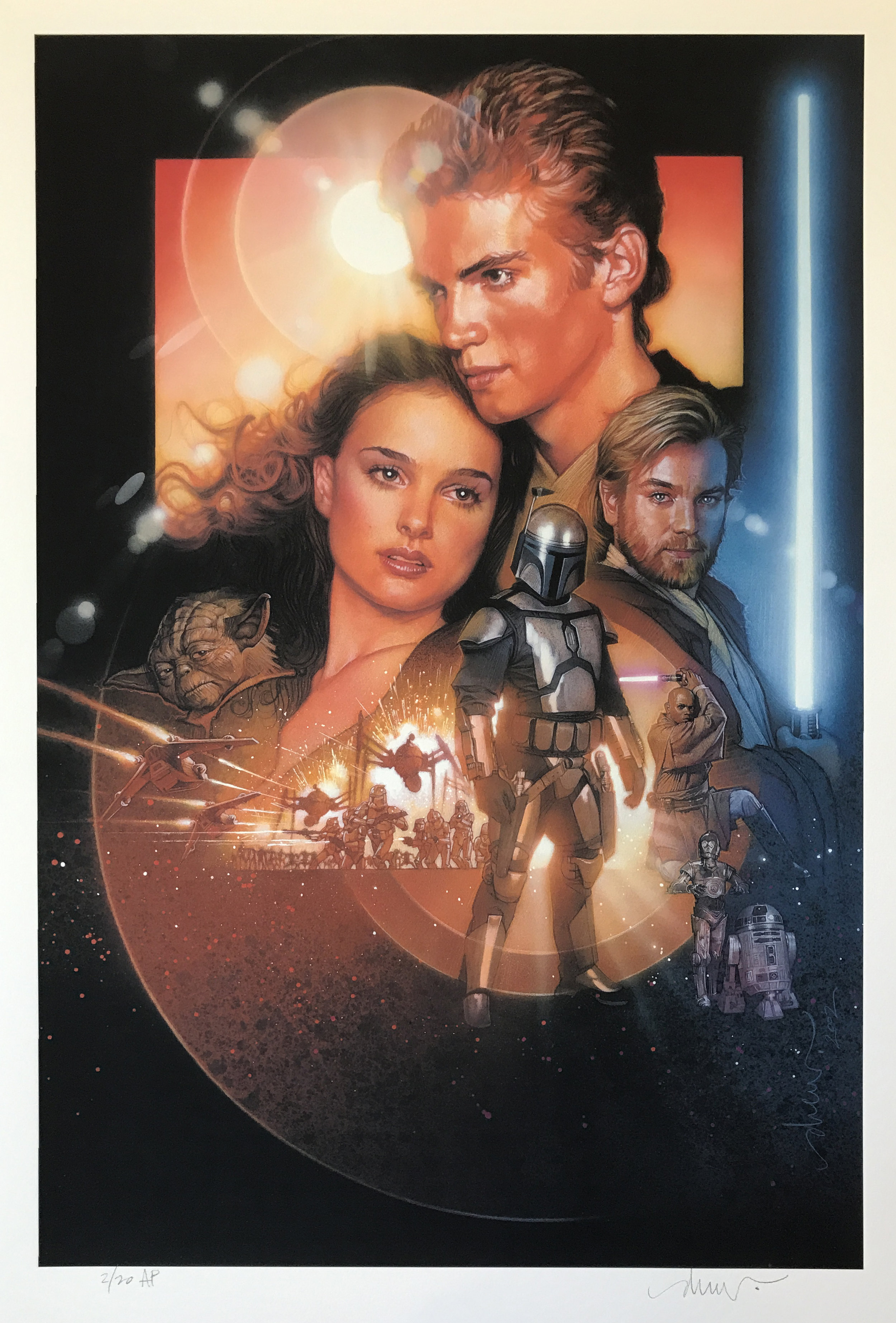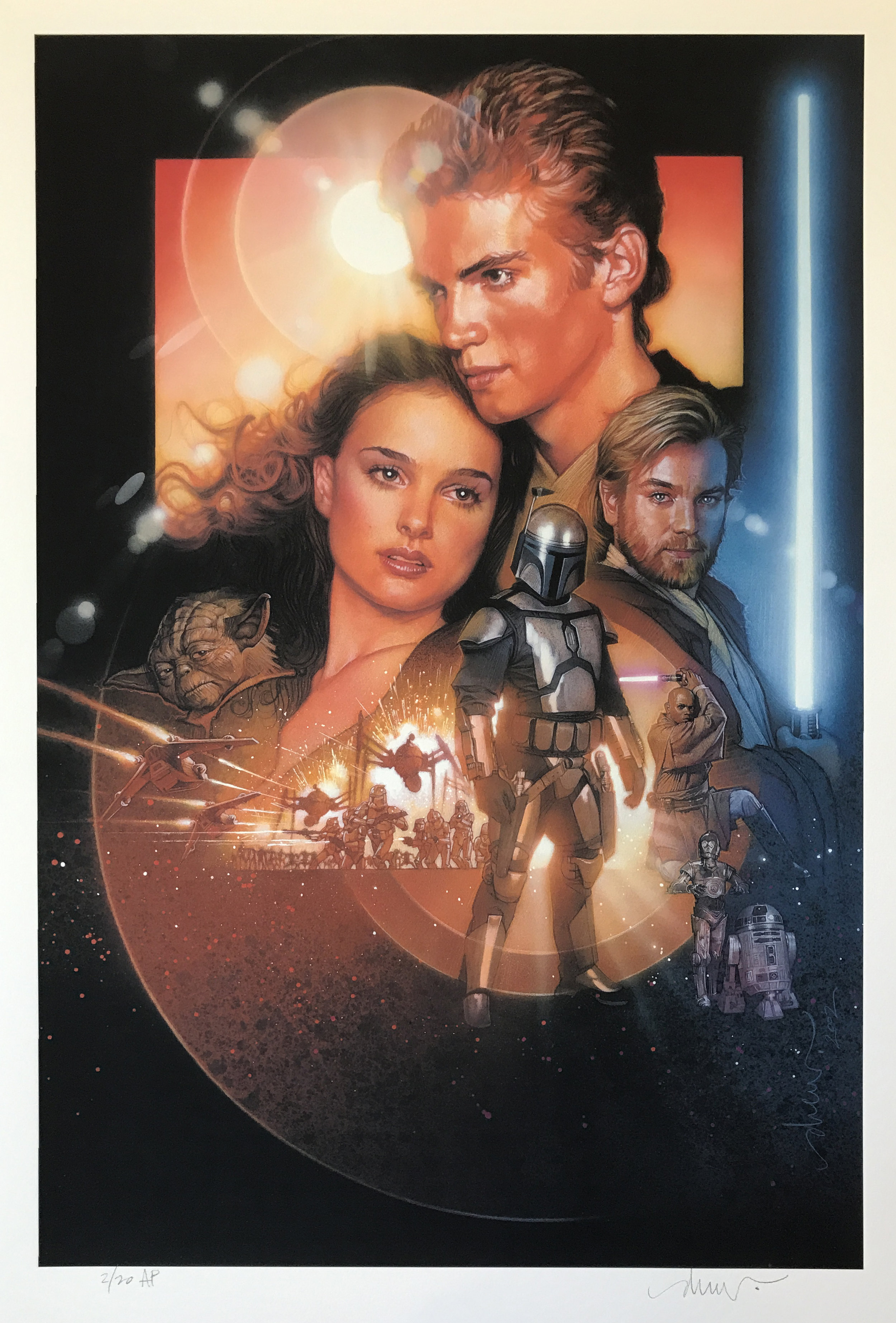 Star Wars Episode II / Attack of the Clones 
Star Wars Episode II / Attack of the Clones
Medium: Limited Edition Fine Art Giclee Print
Size: 22.5 x 33 inches
Year 2002

"The shroud of the dark side has fallen. Begun, the Clone War has."
---Yoda
A war? For drew, this was the first time an art director got in the way of a design and concept for a Star Wars poster. George Lucas had always just left it to drew to conceive his posters for Star Wars. He, the "art director" decided he wanted the main characters to mimic the pose from the 1965 film Dr. Zhivago. Not unusual this was for an art director to make aesthetic decisions but it was the first time while working with Lucasfilm and George Lucas. Drew made the best of it as he always had and made a striking poster regardless.
Drew won the war.
Fine Art Giclee Print on heavy weight archival paper. Artist Proof hand signed by drew.