Star Wars Episode III / Revenge of the Sith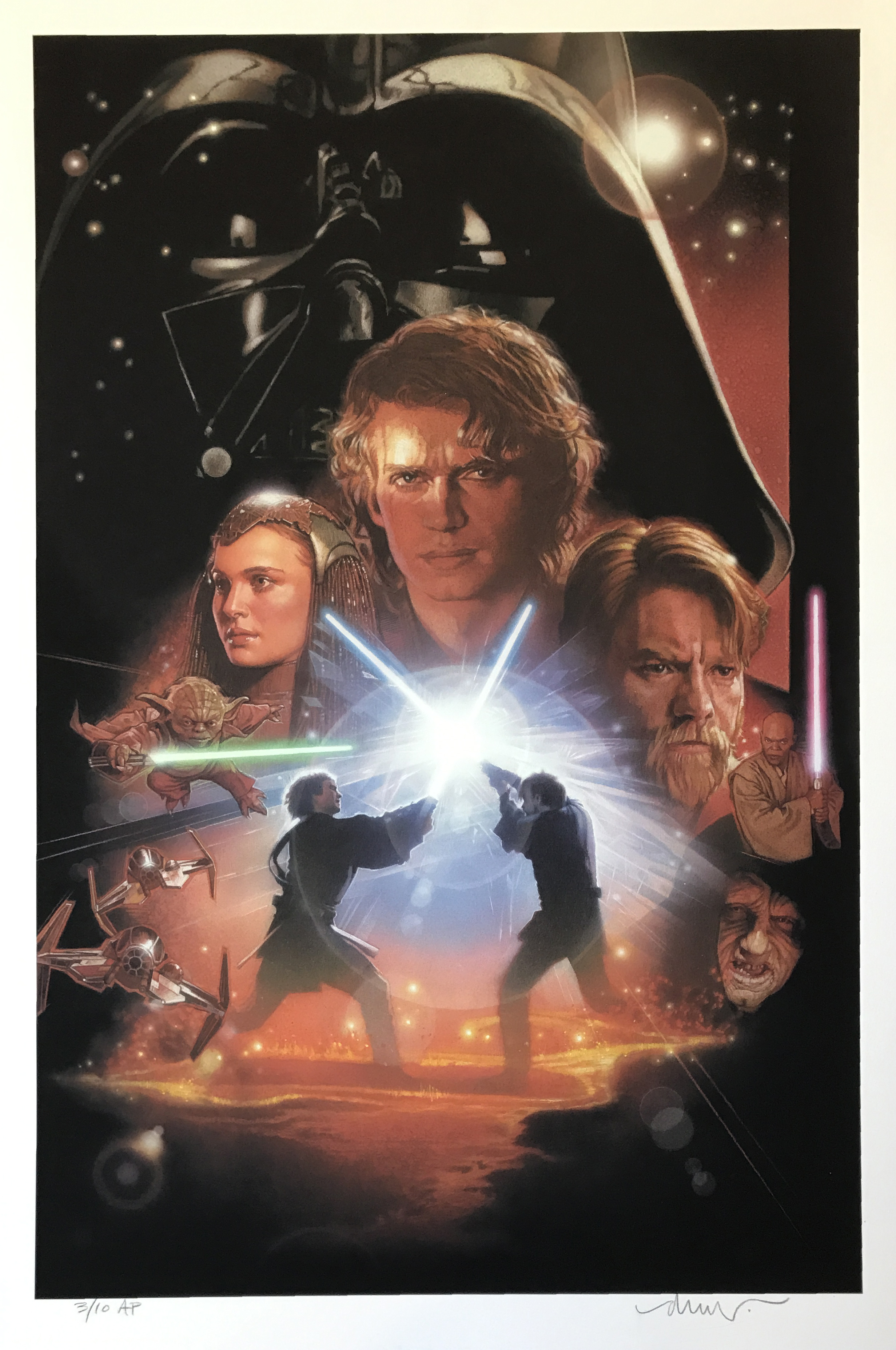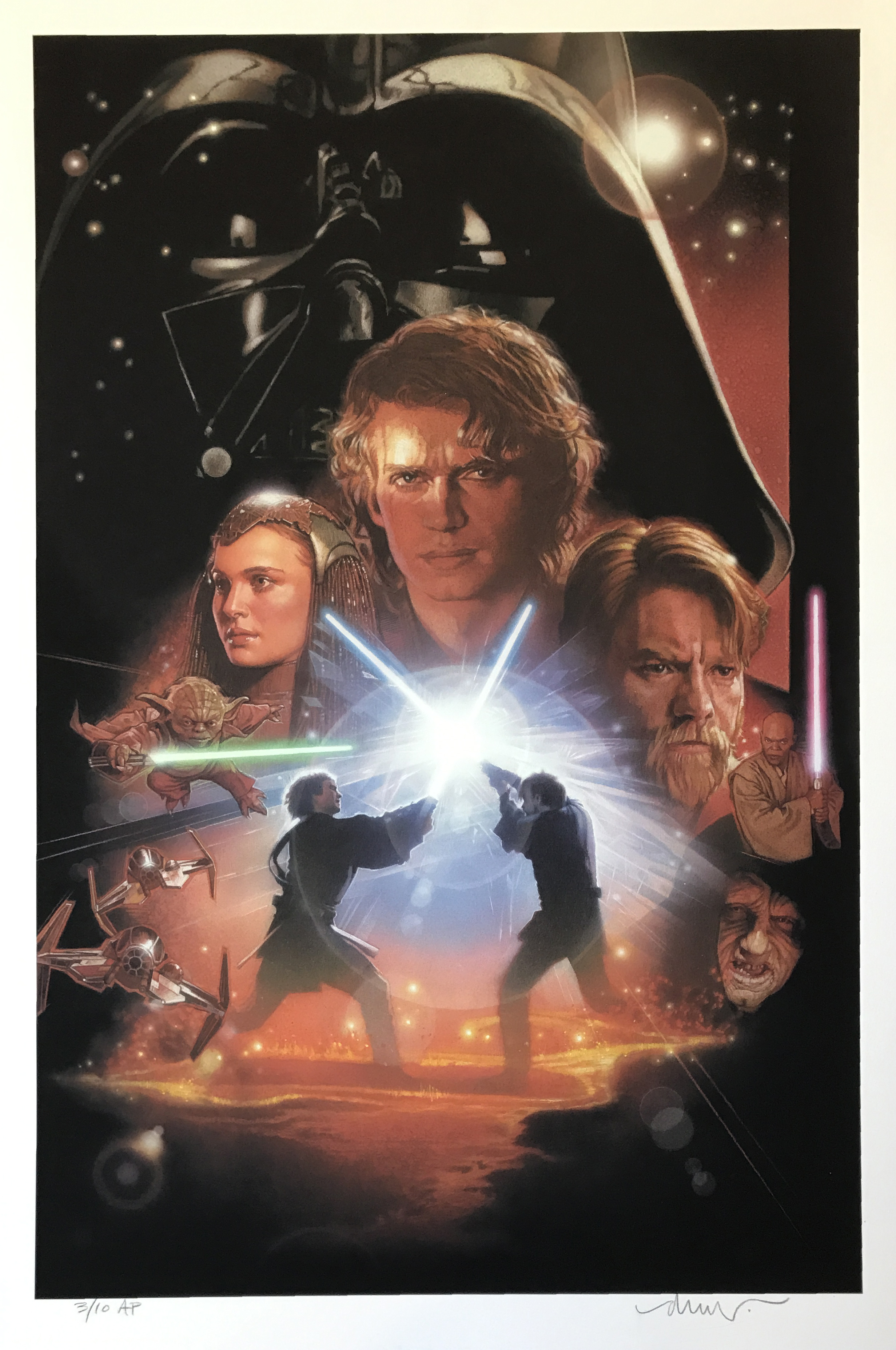 Star Wars Episode III / Revenge of the Sith 
Star Wars Episode III / Revenge of the Sith
Medium: Fine Art Giclee Print
Size: 23 x 34 inches
Year 2005

"Ending the most popular film epic in history, Star Wars: Episode III, Revenge of the Sith is an exciting, uneven, but ultimately satisfying journey." So said an editorial review on Amazon.
For drew this film ended a 28 year journey through a fantasy of joy, opportunity, fulfillment and an altogether lifetime experience of unbelievable blessings. This was truly epic!
The computer age left many an artist without work but George was always loyal. He remains loyal to the art of illustration, loyal to his own creation and the artwork that represented it and loyal to the artist that came to be recognized as 'The' Star Wars artist. Revenge of the Sith was truly the bow on top of a wondrous life with the 'man', George Lucas.