Star Wars The First 10 Years Lithograph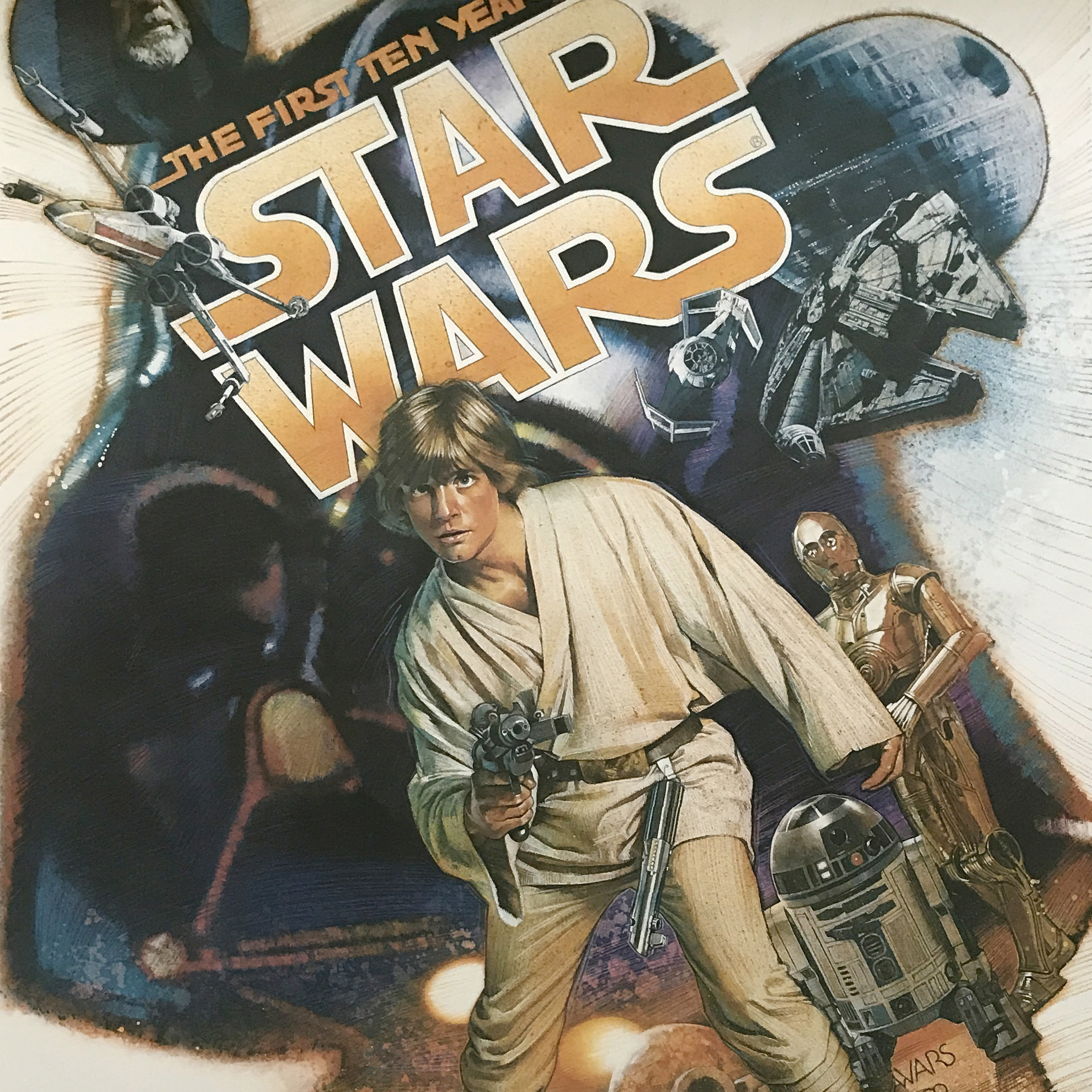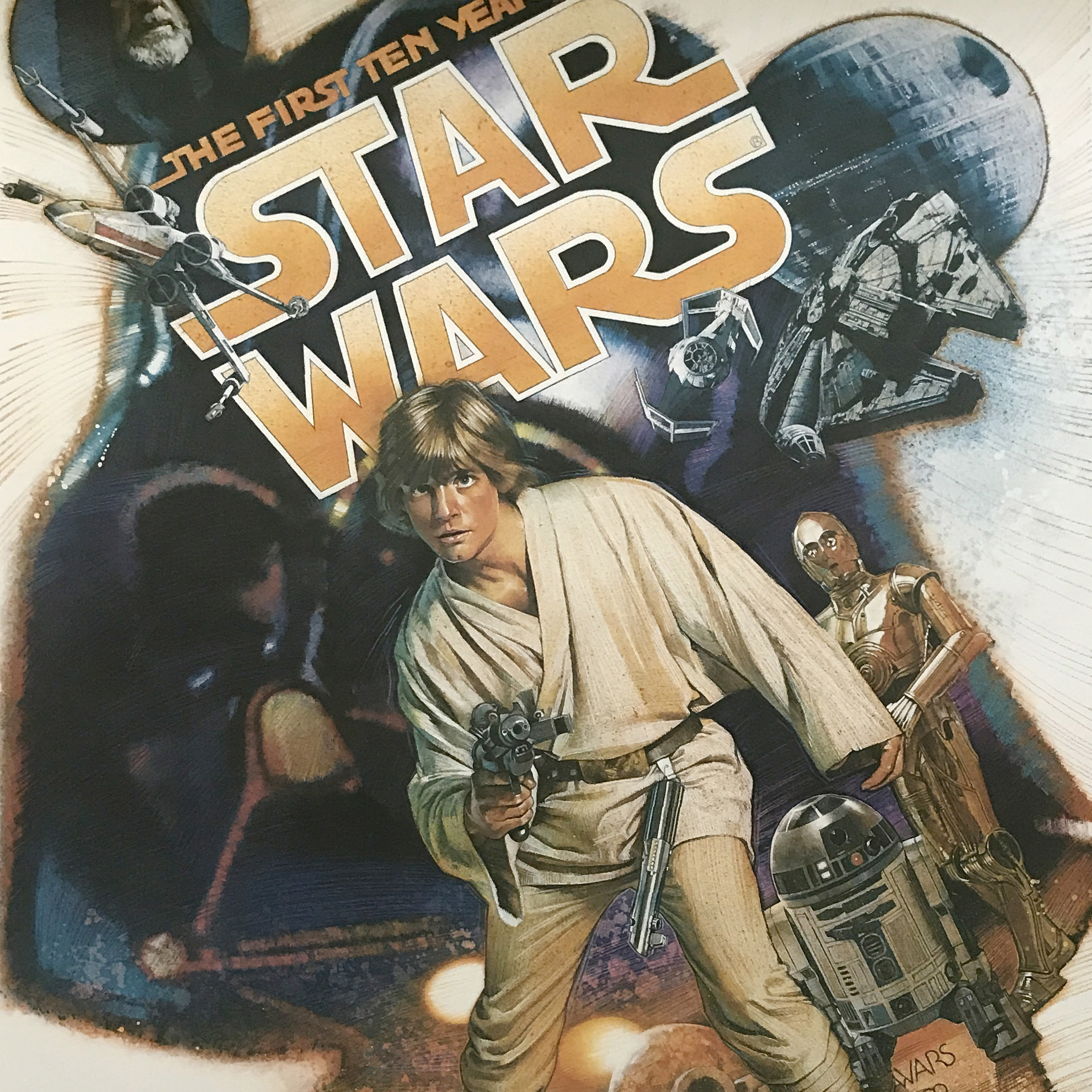 Star Wars The First 10 Years Lithograph
Star Wars / The First Ten Years
Medium: Lithographic Print
Size: 27 x 41 inches
Year 1987

Many collectors believe this to be the quintessential collectable Star Wars poster. Although it's not an official one sheet it is Star Wars through and through. Officially licensed by Lucasfilm. Of course having been created by "the Star Wars artist" makes it an essential for any Star Wars collector and for any Struzan collector as well.
This beautiful Lithographic Print is the same size as the original artwork which is also the same size as printed movie posters.